About Bankers Alliance Insurance Group, LLC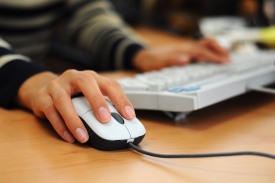 Bankers Alliance Insurance Group, was founded in 2006 by a group of Florida professionals who made a transition from the general real estate industry to the manufactured/mobile home insurance industry to meet a specific need. They recognized that there were many owners of mobile homes and other manufactured homes that were struggling to find a company that could help them lower the cost of their manufactured/mobile home insurance here in Florida.
Since its inception, the people at Bankers Alliance Insurance Group have worked hard to find the insurance companies and carriers that offer the most competitive manufactured and mobile home insurance rates and policies. They have also made them easily available to the general public by reaching out to manufactured/mobile home owners and communities across Florida with their expertise and maintaining a website where any owner can get mobile home insurance quotes online. Thousands of mobile and manufactured home owners and others have since taken advantage of up to 30% lower premiums on their homeowners insurance.
Bankers Alliance has earned a sterling reputation as a company that puts its clients' needs first and foremost and does so with professionalism, courtesy and integrity. In fact, Bankers Alliance Insurance Group has been accredited by the Better Business Bureau since 2007 and maintained an A+ rating for providing value and customer service virtually unmatched by anyone in the industry.
Dedicated Bankers Alliance representatives are always ready and able to meet with home and business owners to review their current insurance products and discuss ways to adjust their coverage for better value and more economical rates.